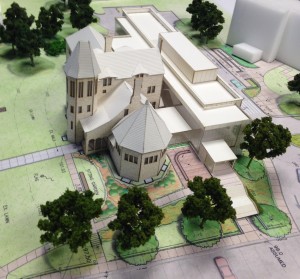 O n September 14, 2015, our Mayor and City Council accepted a $9.9 million construction grant from the Massachusetts Board of Library Commissioners. Over the next year, we will be in the design development phase with our architects, CBT, and our project manager, Design Technique. In addition to renovating the existing Richardson building, we will be constructing an addition that will allow us to enhance our services and provide space for members of our community to gather for educational and recreational purposes.
Thanks to the donations of community members like you, we have raised an additional $4 million to put toward both the renovation and expansion of our library. If you are interested in donating to our building fund or helping make our expansion a reality in another way, please visit the Woburn Public Library Foundation.
For project updates, please see our blog on the left side of this page.