Welcome
Welcome to the Children's Room Page, where you'll find information on programs and links to other cool things available with your library card! Please see our Events Calendar for current programming!
Preschool Programs [ON HIATUS DURING CONSTRUCTION]
BabySongs 
Ages infant through 5 years
Please see our Events Calendar for upcoming dates.
Day: Wednesdays in Spring and Fall
Time: 11:00-11:30 a.m.
Location: Study Hall
This is a music and movement program for the very young run by James Lepler of Kids 'N' Harmony. James plays traditional children's songs as well as original compositions. No preregistration is required. Come get the wiggles out!
Preschool Story Playtime
Ages 2.5-5
Meets Thursdays, 11:00—11:30 a.m. from October to December and from March to May
Location: Children's Room
Themed stories, fingerplays and songs with plenty of opportunity for participation are the hallmarks of this program. Younger siblings are welcome to attend with parental supervision. No preregistration is required; just drop in! Please see our Events Calendar for specific dates.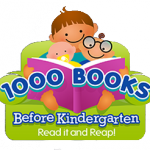 1,000 Books Before Kindergarten
This nationally recommended program encourages parents and other caretakers to read to infants and preschool children to make them Very Ready to Read by the time they start school.
School-Aged Programs [ON HIATUS DURING CONSTRUCTION]
BookEaters
Grades 4—5
Meets 4th Tuesday evening from October through May, 7:00—7:45 pm
Location: Staff Room off the Children's Room
Students all read the same book, then meet each month to discuss it over snacks.  Some of the books we've read include Thunder from the Sea, Neil Flambe and the Marco Polo Murders, The Lemonade War, Belly Up, Hana's Suitcase, Leon and the Spitting Image, and Gossamer. At the end of each year, students compile a list of recommendations of great reads, which is posted in the Children's Room for other students to check. For books the BookEaters have recommended in the past 3 years, click here. 
Crafty Tuesdays                                                                            
Grades K-5
Crafty Tuesday, held every Tuesday starting January 19, 2016 from 3:30—4:30 pm, gives children in kindergarten through grade 5 an opportunity to unwind from their school day and create something to take home. All supplies are provided. Please plan to help students younger than second graders. These projects are not appropriate for preschoolers; we ask that the age limits be respected.
Vacation and Holiday Programs
Check the calendar, Facebook, and this page often to see what is coming up for periods when school's out!