June 25-August 13, 2022
Read Beyond the Beaten Path Challenge
Are you ready to explore the Read Beyond the Beaten Path Teen Challenge at the Woburn Public Library?
This summer, we are challenging you to wander away from the books, genres, & authors you normally read by completing 12 reading categories. Who knows where these books will lead you?
PRIZES:
Just for signing up, you will get a lanyard to display all the reading merit badges you are going to earn, along with a small prize.
Earn both a physical & digital merit badges for each reading challenge category by logging what book you read. Each badge completed will give you a raffle ticket that you can enter into a prize of your choosing.
Earn additional raffle tickets by attending library programs, writing book reviews, taking surveys, & other summer activities.
If you reach the halfway point by completing 6 of the 12 challenges, you earn cool summer reading swag.
If you complete all 12 challenges, a YA book of your choice will be added to the Teen Room collection featuring a book plate with your name.
At the end of the summer, use all the tickets you earned to enter raffles for gift certificates and more!
Important Dates: 
NOW – preregistration opens 
June 25 – the summer reading challenge begins! Start reading & logging your books. 
August 13 – the challenge is over. Make sure your books are logged before this date. 
TBA – prize winners will be announced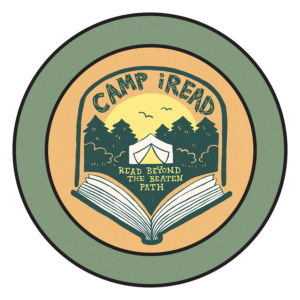 Tracking with Beanstack
The library is using the Beanstack app to help families track reading on a mobile device.  Beanstack allows parents and kids to log reading from a computer OR a mobile device. You can download their FREE app called Beanstack Tracker for your iOS or Android phone or tablet. Be sure to choose "School, Library, or Bookstore" when selecting an organization type and search for "Woburn Public Library." Signing up through our site will ensure that Beanstack is free of charge. If you need assistance downloading or using this app, please email the Teen Librarian.
---
Woburn Public Schools Summer Reading
Woburn Public School students are encouraged to read throughout the summer. While there are no required texts, the WPS English Language Arts Department has provided lists of suggested titles for students looking for recommendations. Students are welcome to read other genres, series, and authors of their choosing. The main thing: READ! 
Middle School Suggested Titles 
The Woburn Public Library is holding copies of all of the WPS suggested titles in the Teen Room. These titles can only be checked out for 2 weeks, with no renewals. Only Woburn residents may reserve holds on them. 
---
"Read Beyond the Beaten Path," iRead, and the Massachusetts Statewide Summer Library Program is funded by the Massachusetts Library System, the Boston Bruins, and the Massachusetts Board of Library Commissioners.