We're delighted to introduce you to two wonderful additions to the Woburn Public Library family: Anne Ferrante and Kristine Sullivan. Say hello next time you drop in! : )
A word from Anne: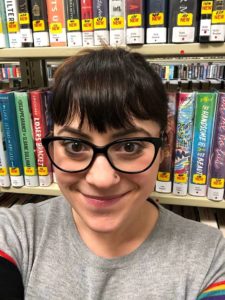 Hello, my name is Anne and I am super pumped to be your new teen librarian! I am an avid gamer, reader, and tea drinker. I look forward to meeting everyone and I cannot wait to introduce the community to our new teen space and to kick off programs for young adults in the Woburn community. I will also be communicating with all of you lovely people via facebook!
A word from Kristine: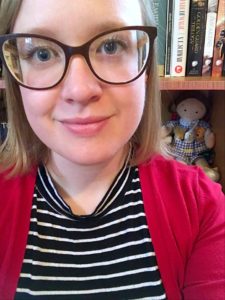 Hello, my name is Kristine and I am thrilled to be kicking off the new year by joining the WPL team as your new assistant in Youth Services! I am a former toy connoisseur having spent the last couple years running a small toy shop outside the Boston area. I am a stuffed animal enthusiast, a lover of books and comic books, and am never too busy to chat about Star Wars. I wrapped up 2018 rereading The Chronicles of Prydain by Llyod Alexander and my first read of 2019 is currently Winter's Promise by Christelle Dabos. What books have jumpstarted your new year?
Can't wait to meet everyone!