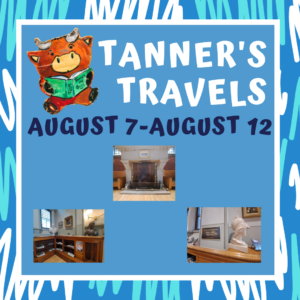 Tanner the Bull is back and he's traveling around Woburn! Can you find Tanner's final hiding place of the summer?
One extra clue: After many weeks of traveling, Tanner is finally home!
Bookmark this page or check our Instagram or Facebook each week for picture clues to help you find Tanner. You can follow Tanner just for fun, or log your sightings in Beanstack to earn extra rewards (an extra bead or ducky AND entry into a special Tanner's Travels raffle).
A Word of the Week will be attached to Tanner at each new location. Type the word into Beanstack or tell it to the Children's Librarian to prove that you found him and unlock your bonus prizes!