Summer Reading 2023 has finished.
We hope everyone who participated had a great time and we look forward to next summer!
Saturday, June 24 – Saturday, August 12
Who can participate?
Tweens & teens entering 6th through 12th grade.
No library card required.
You do not need to be a Woburn resident.
How does it work?
Participate in reading and library-related activities between Saturday, June 24 through Saturday, August 12 for the chance to win fabulous prizes! What activities? They're right there on your BINGO sheet! Every activity checked off earns you a chance for a weekly raffle drawing. 5-in-a-row BINGO earns you a chance to win a Grand Prize. Submit a book review online or at the library for extra chances to win.
REGISTER: Register for Summer Reading online or at the library beginning Saturday, June 17th. Anyone who registers at our Summer Reading Kick-Off Event Saturday, June 24th will be entered into our exclusive Kick-Off raffle: a Dave & Buster's Gift Basket.
GET YOUR SUMMER READING KIT: Pick up your Summer Reading Kit at the library or download it. This will contain your BINGO card!
BINGO TIME! Check off reading and activities on your BINGO card as you go. Turn your activities and BINGOs into raffle tickets by bringing it to the library and showing it to a library staff member.

Each activity or square completed earns you 1 raffle ticket for a weekly gift card raffle.
Each BINGO (5-in-a-row vertical, horizontal, or diagonal) earns you 1 raffle ticket for one of the Grand Prizes.
Completing the entire BINGO card earns you 1 additional raffle ticket for one of the Grand Prizes.
Fill out as many BINGO cards as you'd like. Additional cards will be available online and at the library.
If a book qualifies for multiple BINGO boxes, it can be used for all applicable boxes. However, the same book cannot be used for the same box twice.

For example, if you read Dracula by Bram Stoker with another person and submit a review, that can count for the "Read a book," "Read a book with another person," and "Submit a review" boxes, but it will not be counted for "Read a book" twice.

SUBMIT BOOK REVIEWS: Submit a book review online or in the library beginning Saturday, June 24th. Each book review earns you 1 bonus raffle ticket for the Grand Prize. Your review will be displayed at the library to inspire other readers!
What "books" count?
Format doesn't matter – books, audiobooks, magazines, eBooks, etc. are all good.
Whether it's reading a graphic novel, magazine, or listening to an audiobook, it counts!
All reading must occur within the program dates.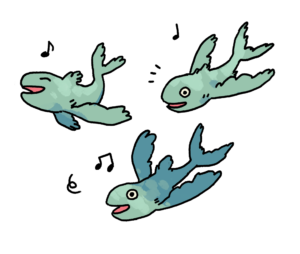 ---
Woburn Public Schools Summer Reading
Woburn Public School students are encouraged to read throughout the summer. While there are no required texts, the WPS English Language Arts Department has provided lists of suggested titles for students looking for recommendations. Students are welcome to read other genres, series, and authors of their choosing. The main thing: READ! 
Middle School Suggested Titles 
Summer Reading for WMHS AP Classes
The Woburn Public Library is holding copies of all of the WPS suggested titles in the Teen Room. These titles can only be checked out for 2 weeks, with no renewals. Only Woburn residents may reserve holds on them. 
---
"Find Your Voice," iRead, and the Massachusetts Statewide Summer Library Program is funded by the Massachusetts Library System, the Boston Bruins, and the Massachusetts Board of Library Commissioners.
Thank you to our generous sponsors and donors!
Andrea's Pizza Woburn

Bay State Tee Shirt Supply

Breakers Ice Cream

Common Trust
Federal Credit Union

Dave & Busters

Friends of the
Woburn Public Library

Kiwanis Club of Woburn

Market Basket

Massachusetts
Cultural Council

Mike's Pizzeria

James L. McKeown
Boys & Girls Club of Woburn

Nanabette's Ice Cream

Peppercorn House

Roma's Bakery

Sam Walker's
American Tavern

Specialized Roofing Company

The Studio Cafe

Target

Topsfield Fair

Woburn Public Library Foundation

Woburn Recreation Department

Woburn Rotary Club

Xtreme Craze Lasertag